KitchenAid Artisan 4.8L Stand Mixer – Black
SKU: 5KSM175PSBOB
Product Specifications
Make anything
The most versatile appliance in your kitchen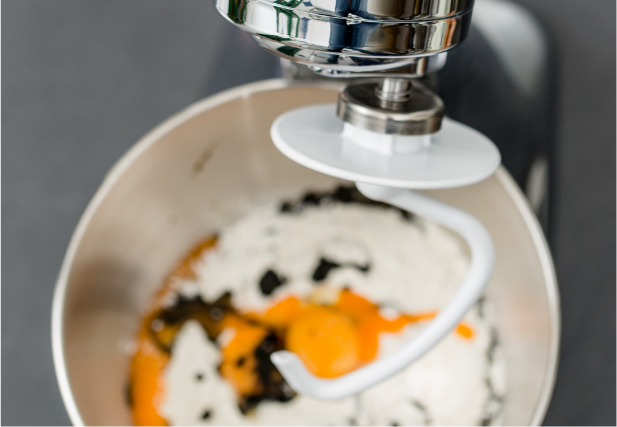 DOUGHN'T WORRY, BE HAPPY
The dough hook is perfect for kneading all kinds of dough. Use it for making pasta, pizza and bread.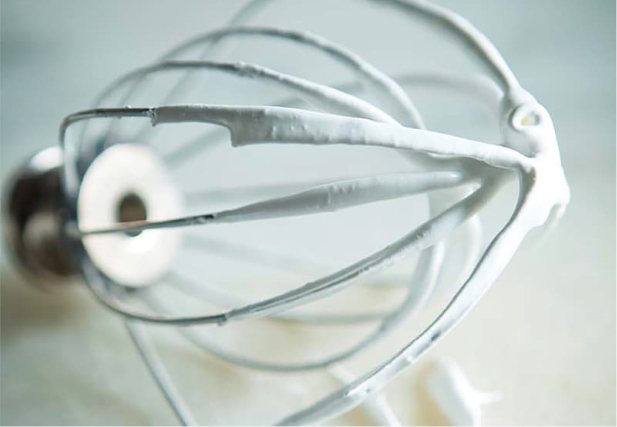 WHISK AWAY
Grab the wire whisk when you need to incorporate air into your mixtures.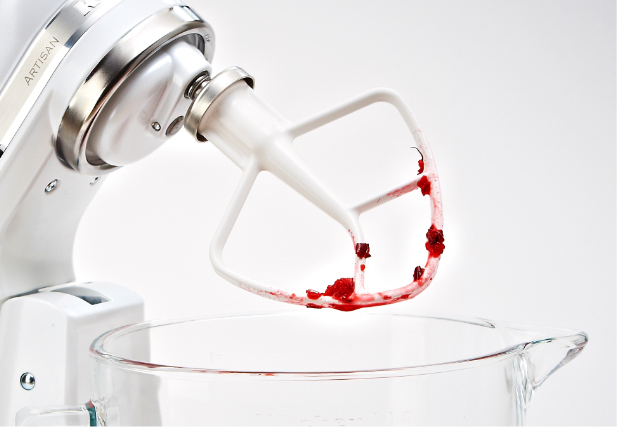 FLAT OUT THE BEST
The flat beater tackles heavier mixtures and gives you the right consistency for everything from mashed potatoes to frostings.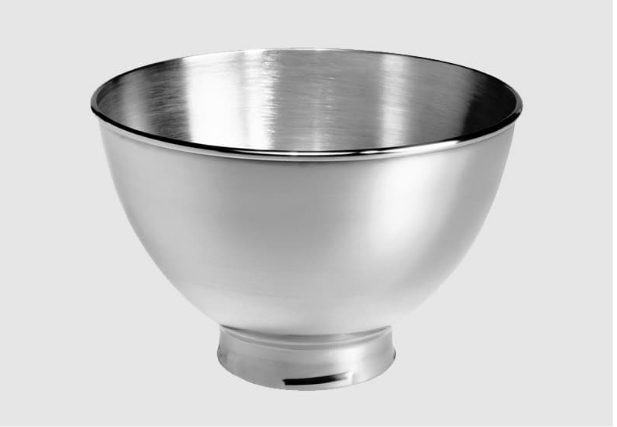 MORE BOWLS = MORE FUN
The 3L bowl is an extra bowl so you don't need to keep washing up the one you have. Need two mixtures for your recipe? We've got you covered.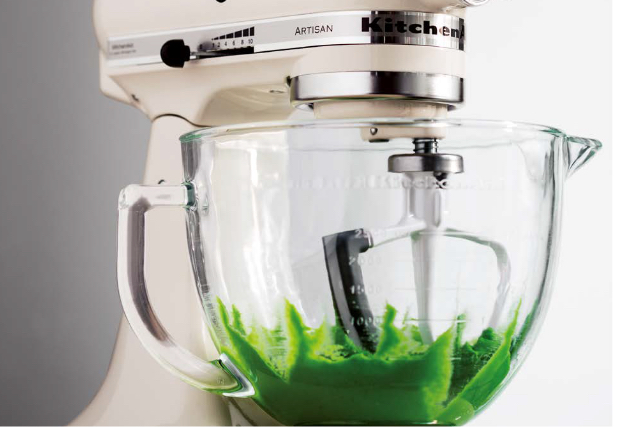 FLEXIBLE AROUND THE BOWL
The flex edge beater is perfect for scraping every last bit of ingredients off the side of your bowl. Nothing will go to waste and your bowl will be easy to clean.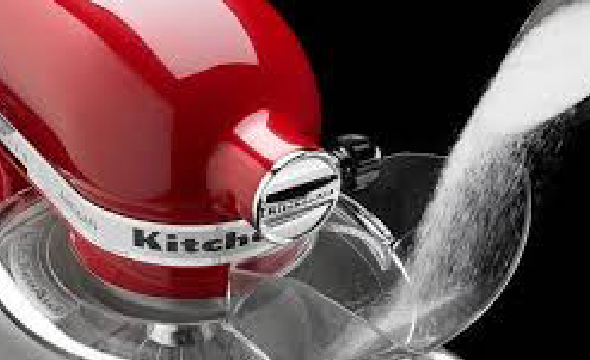 BE SHIELDED FROM THE MESS
The pouring shield is perfect for covering your bowl while you add ingredients. Mix in the flavour and avoid all the mess.
The fun in functional
With our smooth, rounded tilt-head design available in lots of different colours, you'll find the perfect mixer for you.
Elegant, easy to use and quick to clean. Spend more time baking and cooking instead of going through the user manual.
Do the twist
It's never been easier to add ingredients into your mixture, thanks to the original planetary action of our stand mixer. Low-effort and high-quality results go hand in hand.
The beater rotates in one direction while its whisk turns in the other, constantly pushing ingredients towards the centre of the bowl.
Built to last
Our stand mixers are built from the toughest materials and can take on any recipe you throw at (or in) them. What recipe will you challenge your stand mixer with?
Our stand mixers can withstand anything from sticky mixtures to compact doughs. So, don't be shy. Give your stand mixer a challenge.
Adapts to your needs
Choose from a whole range of attachments. Simply plug them in and you're ready! Create any dish you've ever wanted to make.
The accessories are perfect for changing and adapting your stand mixer to suit your needs and culinary adventures.
Delivery Details

Ennis Electrical delivers Nationwide

Store Collections

Products purchased online can be picked up in Store. Please select the 'Pick-Up in store' option during checkout.

The following is required upon collection:

Photo ID
Credit / Debit card used to purchase the product(s)
confirmation e-mail, that product is available for collection

Delivery

Delivery is only available in the Republic of Ireland
Delivery cost of a large appliance is €20.
Delivery cost of a small appliance is €10.
We aim to deliver large appliances within 4/5 working days (subject to availabilty) d. We aim to delivery small appliances within 2/3 working days (subject to availabilty).

Return Policy

When you purchase online you have a statutory right to return unopened goods (other than perishable or customised) up to 7 days after receiving your order: this is the cooling off period.
We can change or cancel an order up until it is dispatched. If the order has been dispatched, you can return the unopened goods to us and we will organise a refund (excluding delivery cost). Memory cards and software must be in their sealed packaging.
The product must not have been used or installed or had any data inputted. In addition to this cooling-off period, you can return any item unopened and in its original packaging within 28 days of receipt for credit or exchange. We can change or cancel an order up until it is dispatched. If the order has been dispatched, you can return the goods to us and we will issue a credit or exchange (excluding delivery cost).
Exceptions to this are goods which are made to your specifications – ie special order
There are no products in the cart!
The cookie settings on this website are set to "allow cookies" to give you the best browsing experience possible. If you continue to use this website without changing your cookie settings or you click "Accept" below then you are consenting to this.